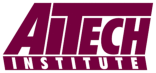 You can take most states
continuing education course
requirements online.
Texas Adjuster CE courses
NOW OFFERED ONLINE
Do you need your Texas biannual CE's?
All 30 hours of CE's for only $99




(click on Course catalog, then your state, then adjuster)
If you need Continuing Education for your state,
click below to see if they are offered online.
Adjuster continuing education courses online


If your state allows online CE
courses, AITech offers them
for your convenience